I just returned from a five-day eco-building workshop at the EkoSense community in Blatuša, Croatia, for some hands-on work on low-tech construction.
A very refreshing approach to making buildings: no tape measure, no drawing, no laser level, no materials shopping… Just a chainsaw, some odd tree trunks found on the land, strawbales from the neighbouring farm and some buckets of clay dug up from the foundations.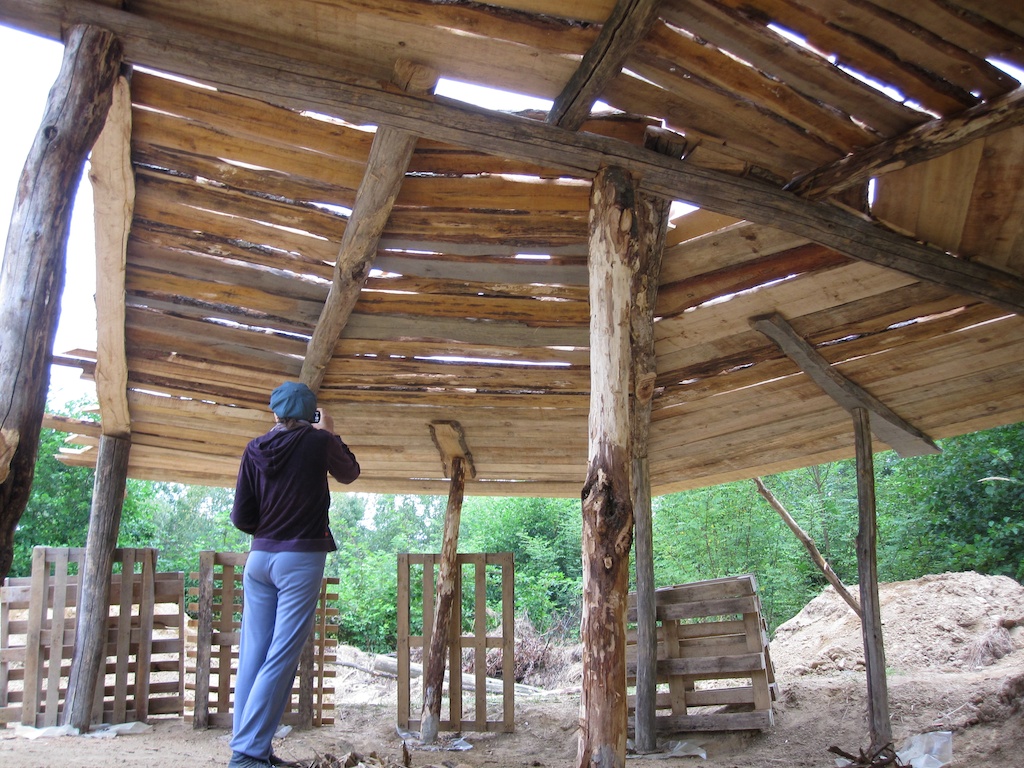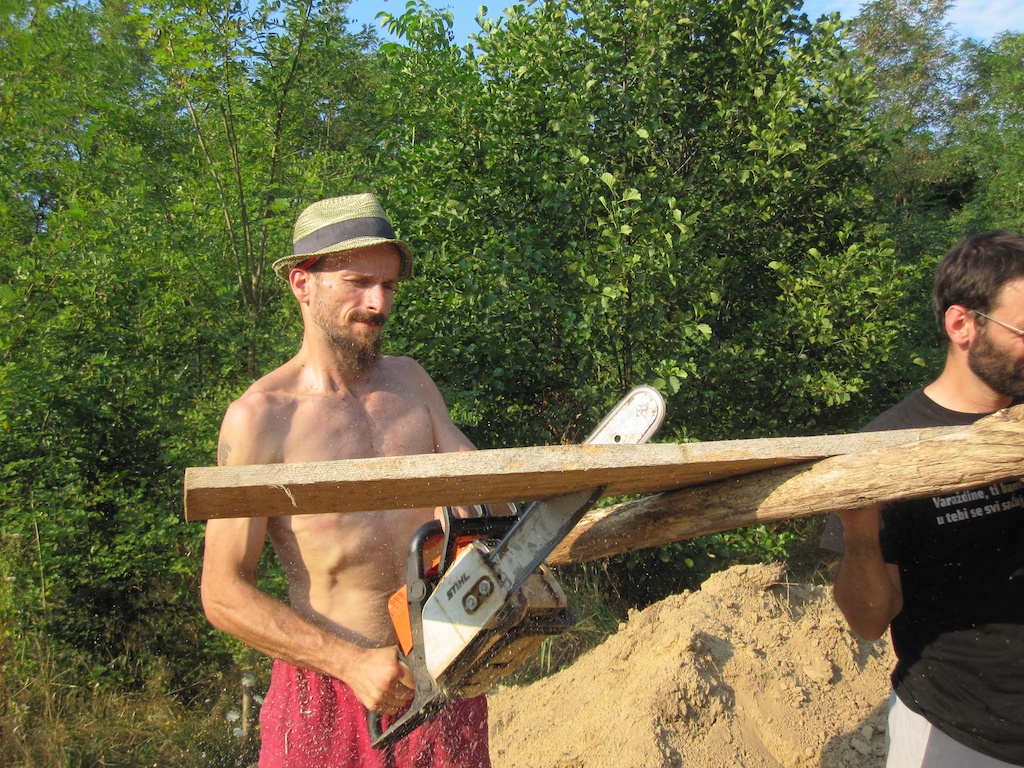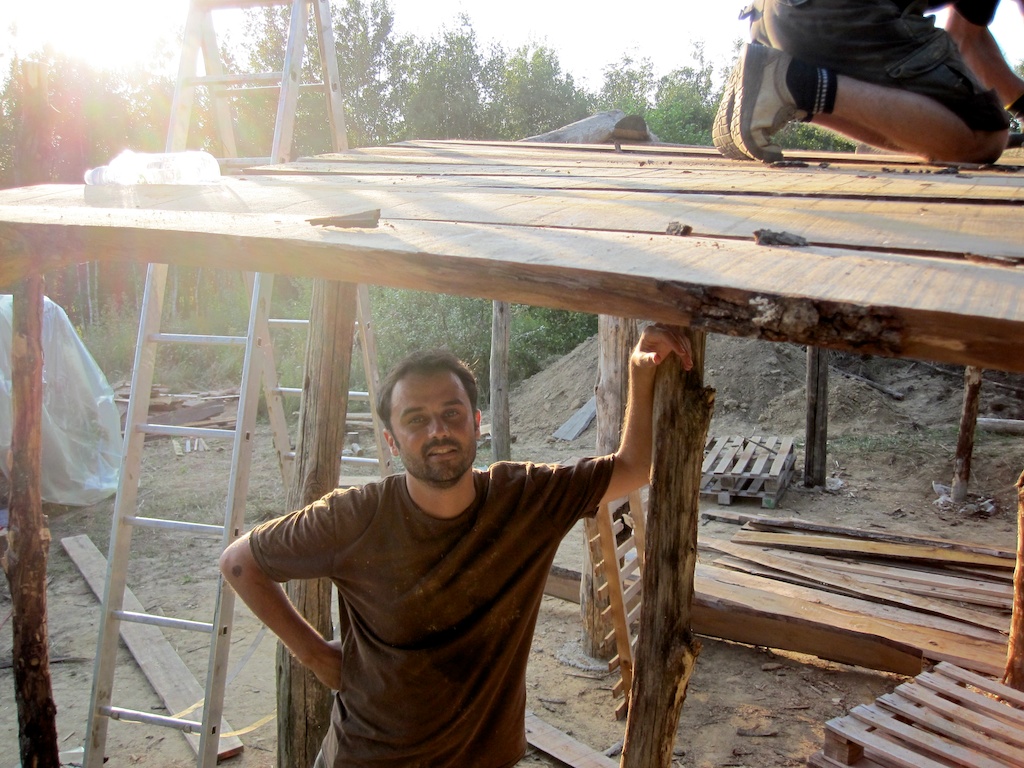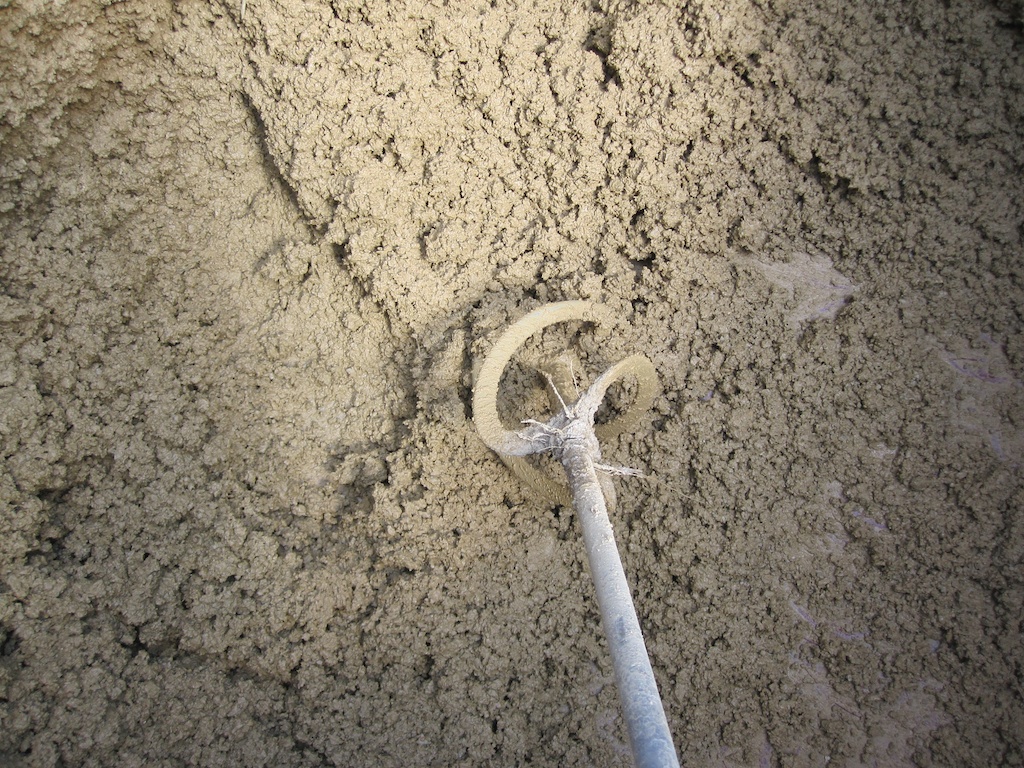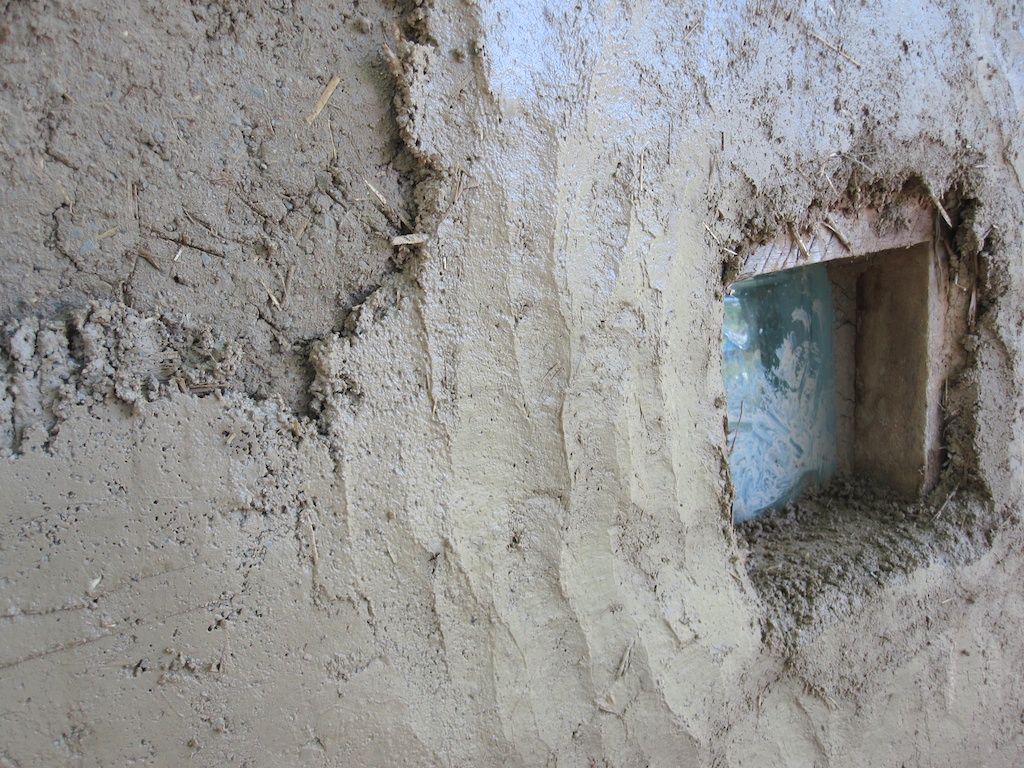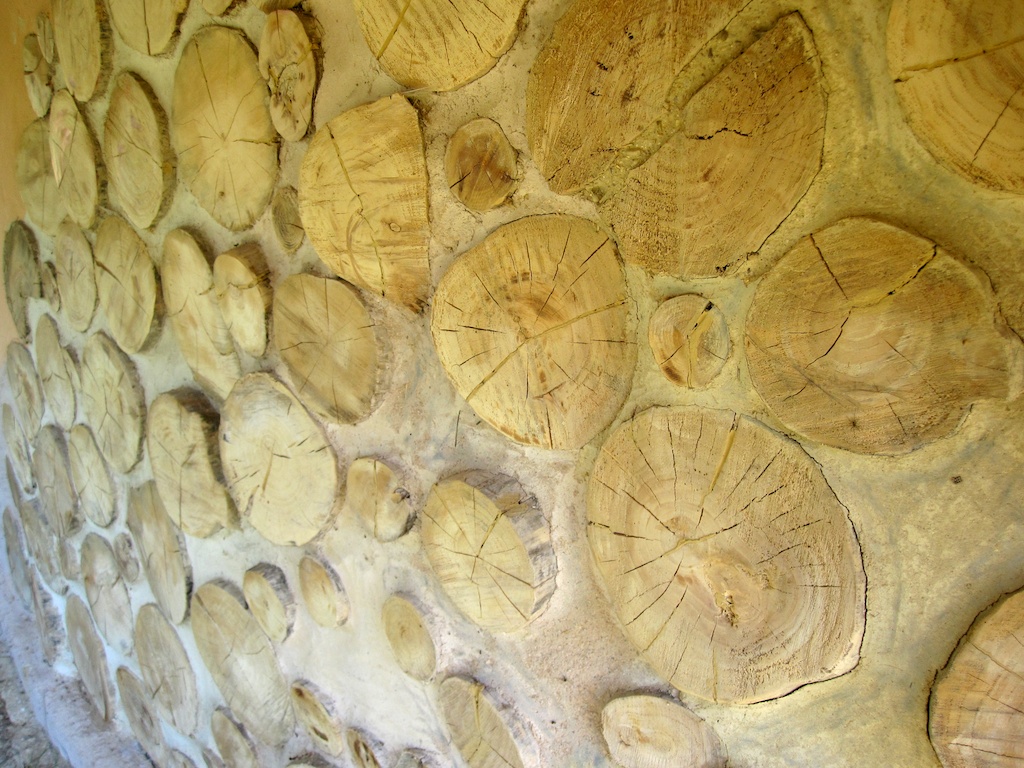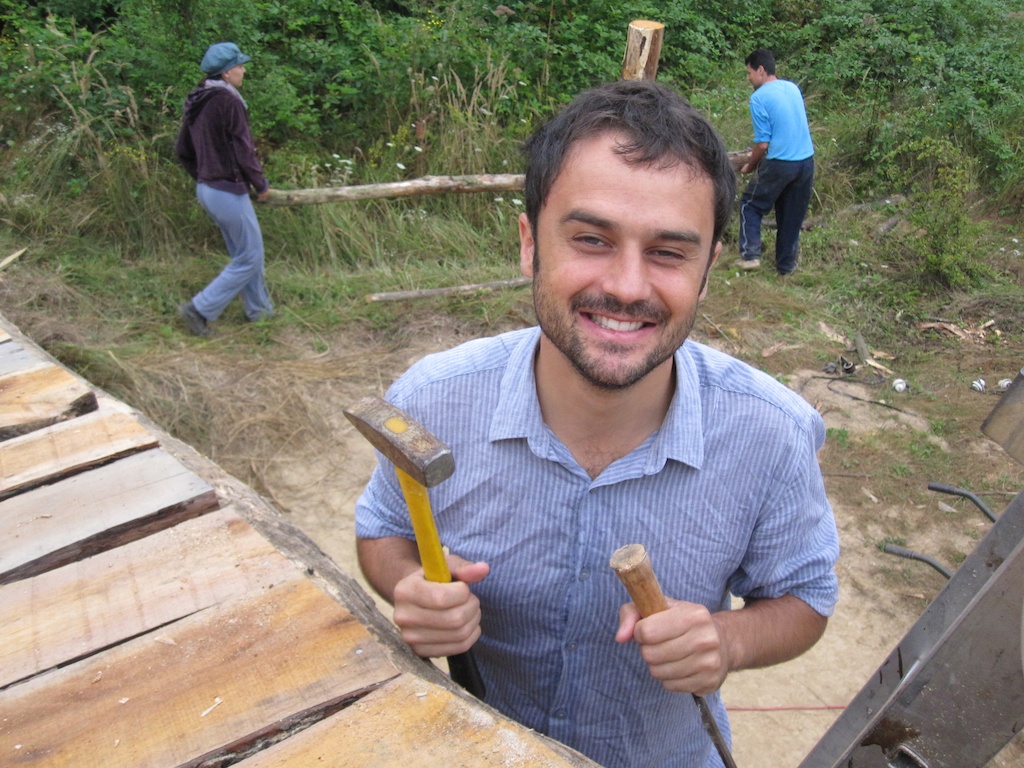 A big thank you to the EkoSense folks in Blatuša for their inspiring enthusiasm, warm welcome and fantastic home made sour cream!