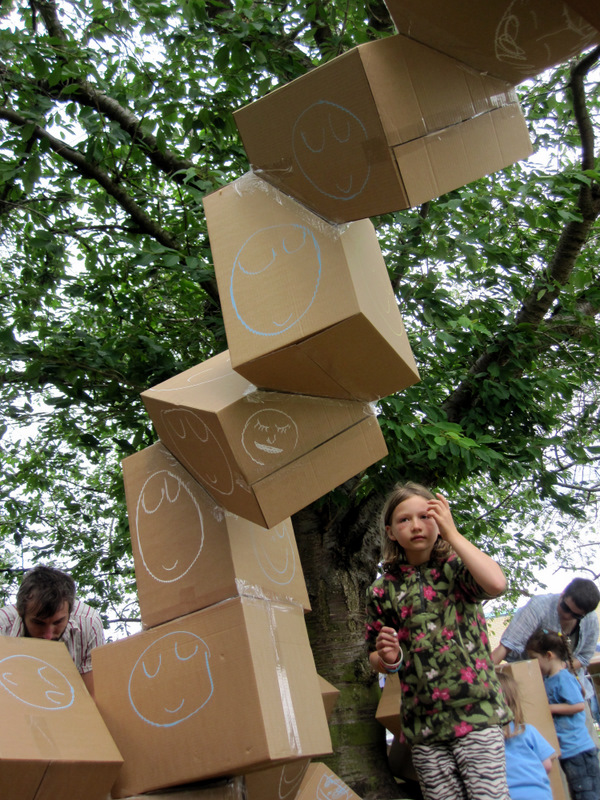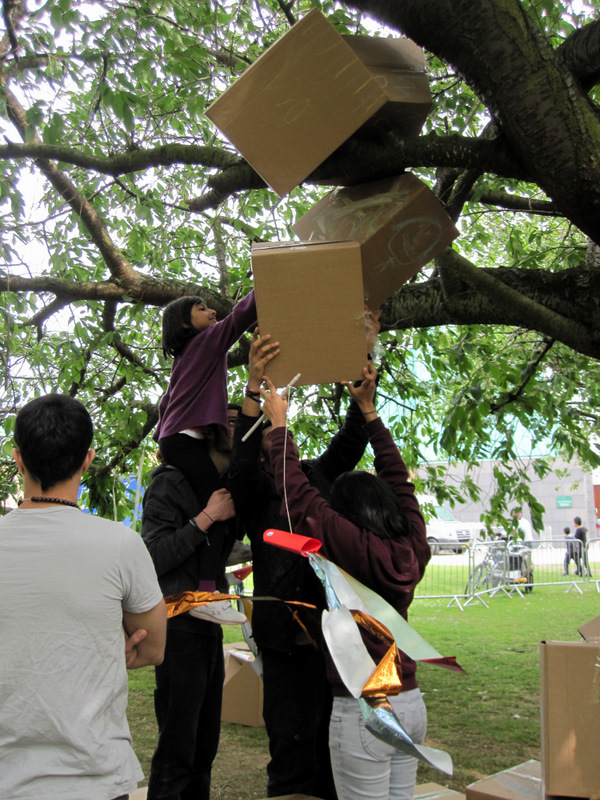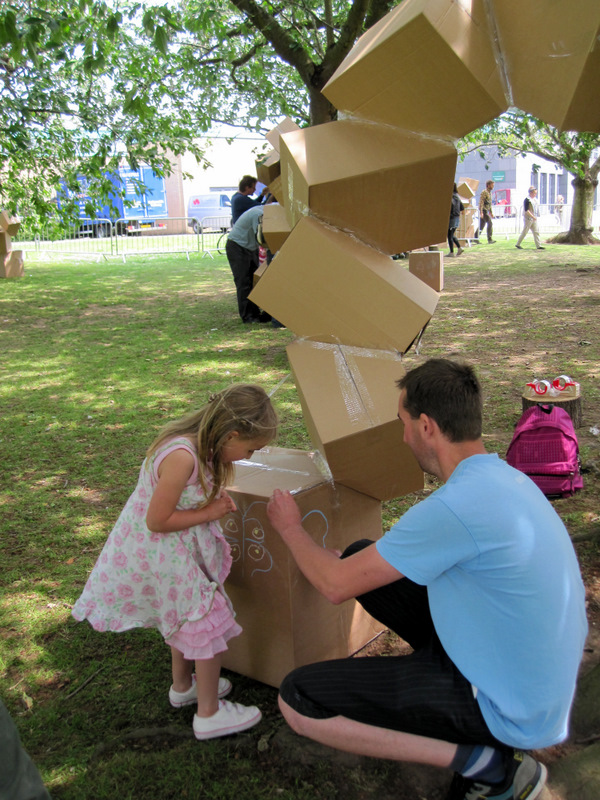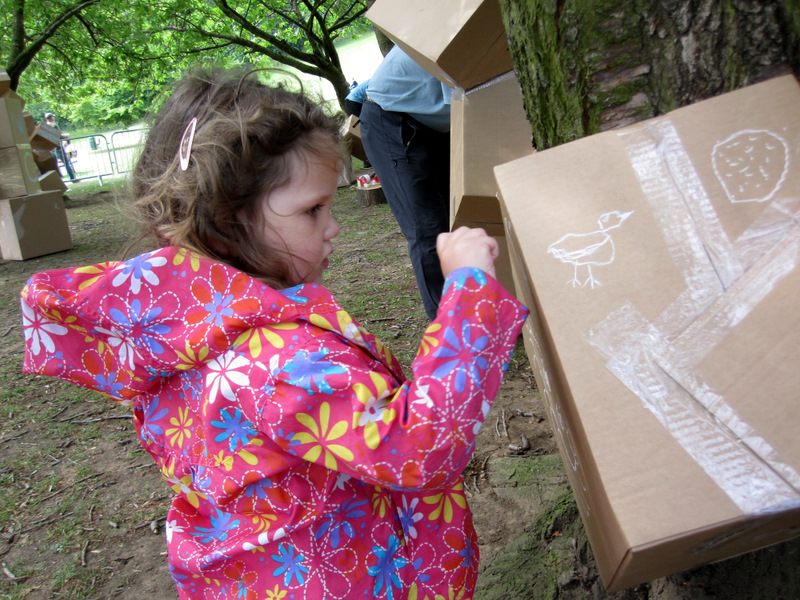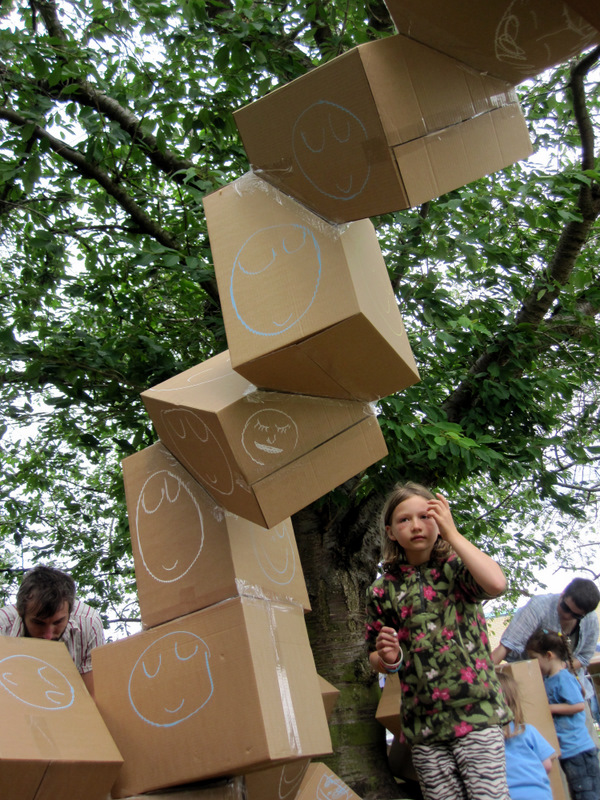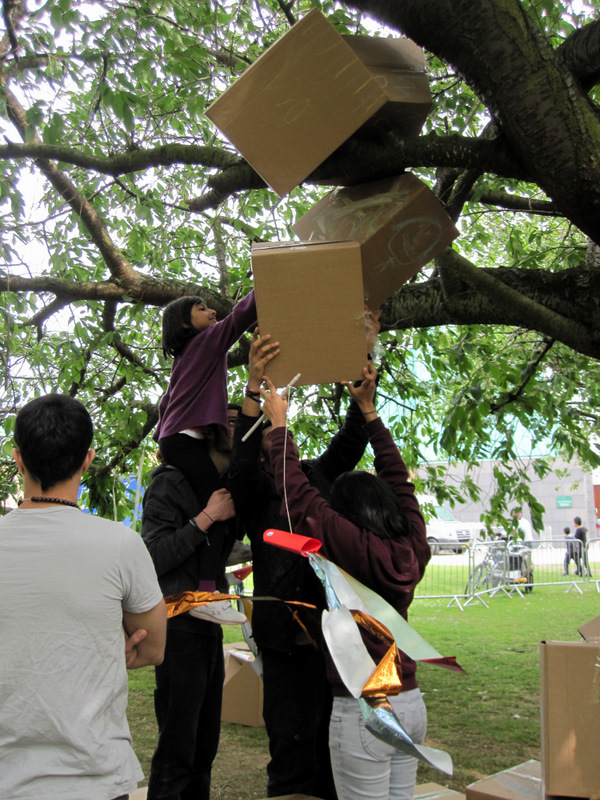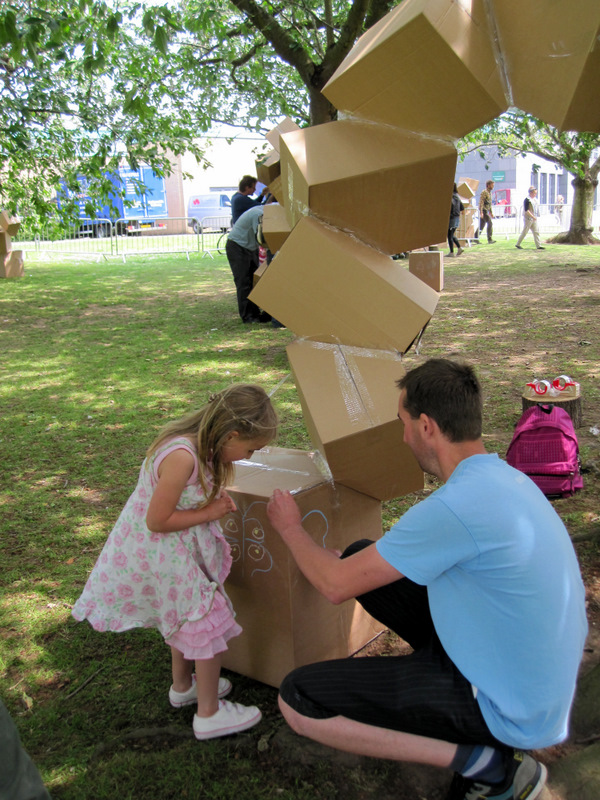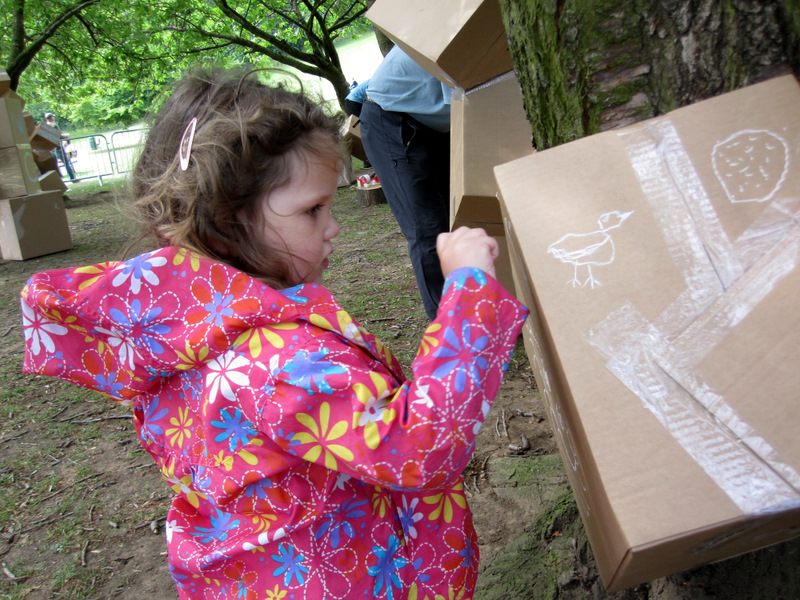 In the weeks leading up to the festival, we designed with artist Marcus Rowlands and families from three schools in Bilborough, a cardboard building "module". In essence, a box with a "secret corner" that could be popped in to join boxes together at interesting and unpredictable angles.
We've blogged about the project before: You can read more about the process, the event, and catch up on our live blog from the event itself.
We really enjoyed working on this project and are very proud of the results. This is largely down to our brilliant collaborators: Marcus Rowlands, Ruth Lewis-Jones from the Lakeside and — most importantly of all — the children, parents and staff from Portland, Melbury and Brocklewood schools.
Thanks also must go out for the generous support given by the Lakeside Arts Centre, the Arts Council England, Faspak, Staples and Nottingham Education Improvement Partnership.