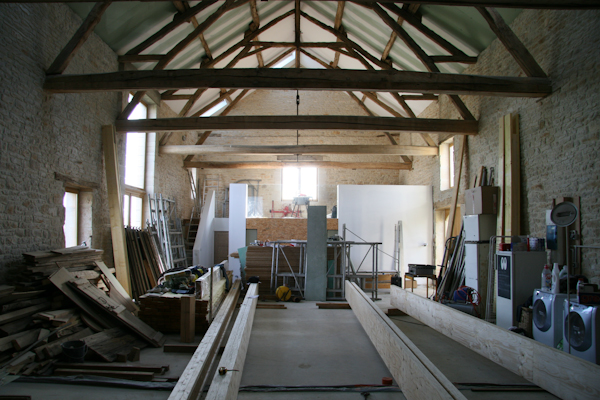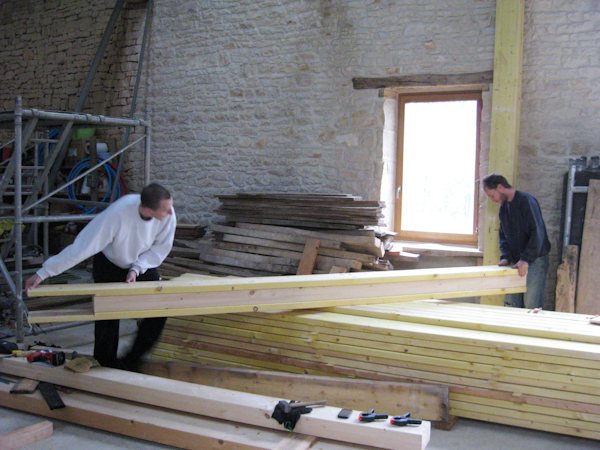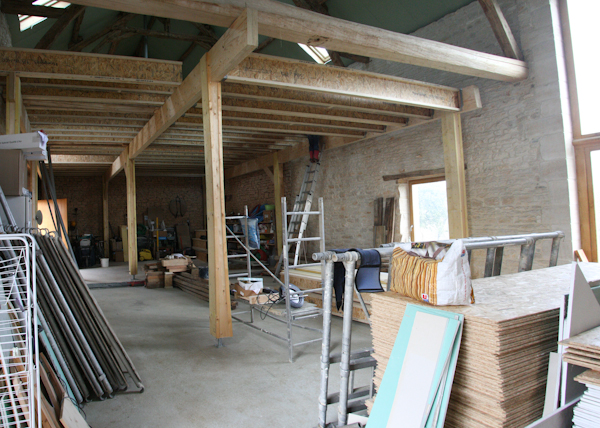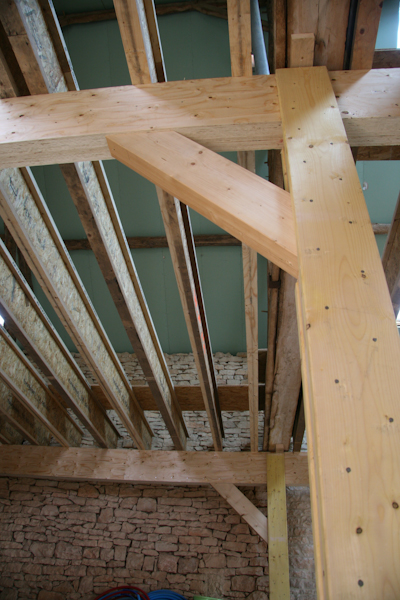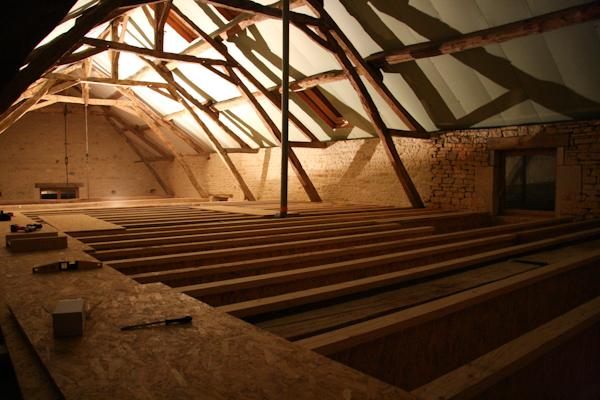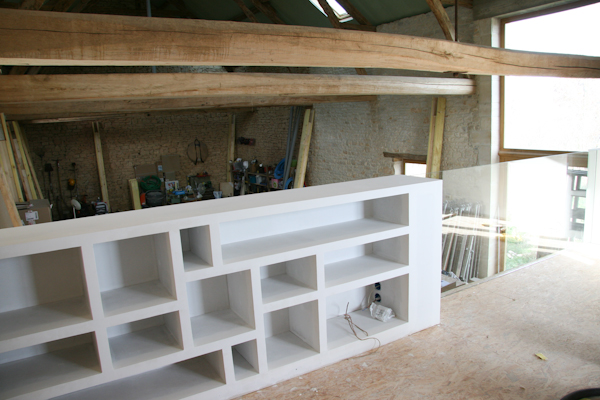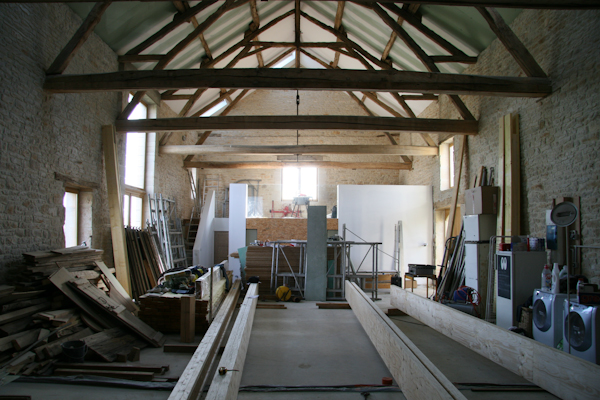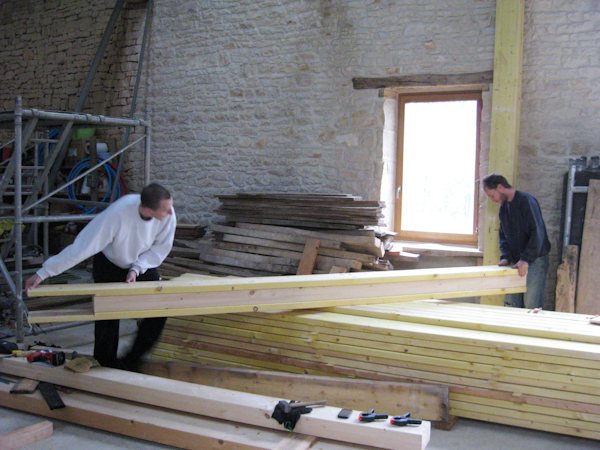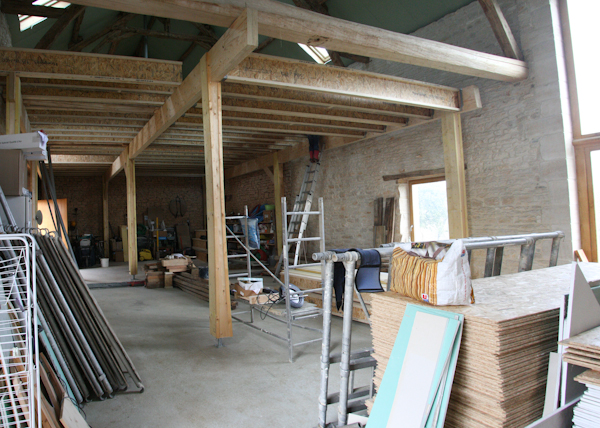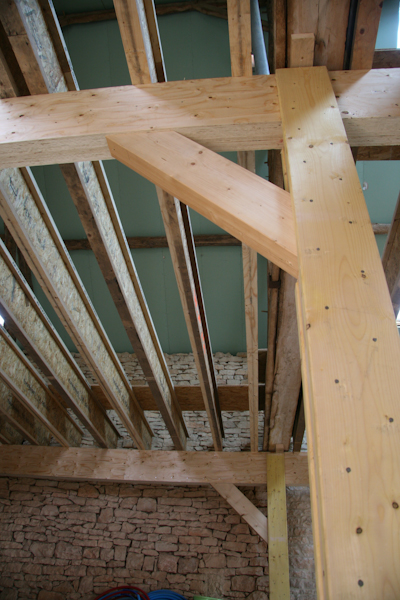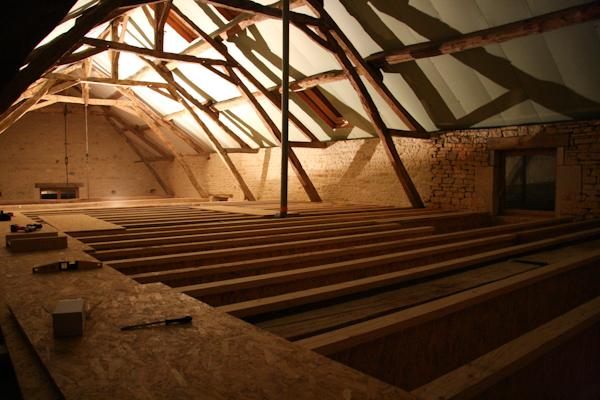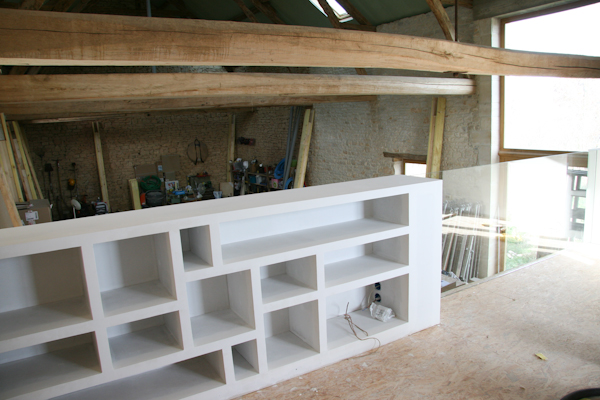 This structure will support the upper level of the barn where the bedrooms will be located, as well as a balcony over the full-height interior space. Underneath, the large open kitchen will face the living space, hiding the utility rooms and the garage/workshop behind it.
The construction is following our original detailed design (above), using a post-and-beam framework and lightweight timber I-beams, to create an internal timber structure that could be easily assembled by self-builders without lifing equipment. The large timber structure was also designed to stand independently of the stone walls and existing roof structure, so that minimum intervention would be required on the historic structure.
Prior to construction, our design was checked by a French specialist in timber structure (Equation Bois, based in neighbouring town Périgueux), who worked with the clients and us to prepare the detailed specification of the structural elements.
The first phase of this internal timber structure, completed recently, created a temporary accommodation space inside the barn for our clients, where they will live until the rest of the barn is converted. Later on, it will be used as a comfortable bedroom for their future Bed & Breakfast, with the main living-room for the house above it.
You can follow the progress of the project on our clients' blog.