The new roof is on and first sheepswool in place for this garage conversion in north Nottingham.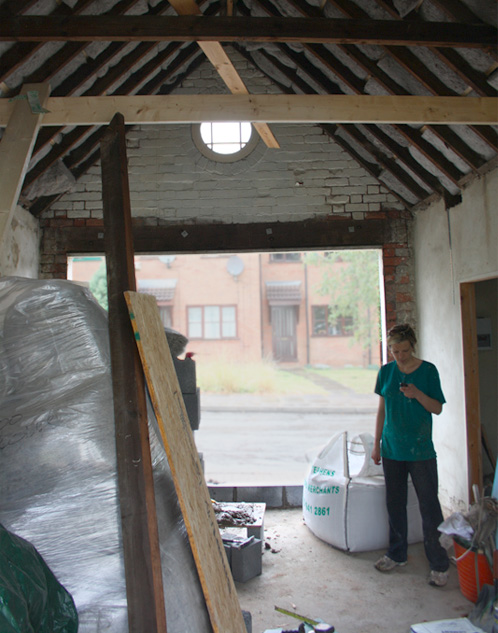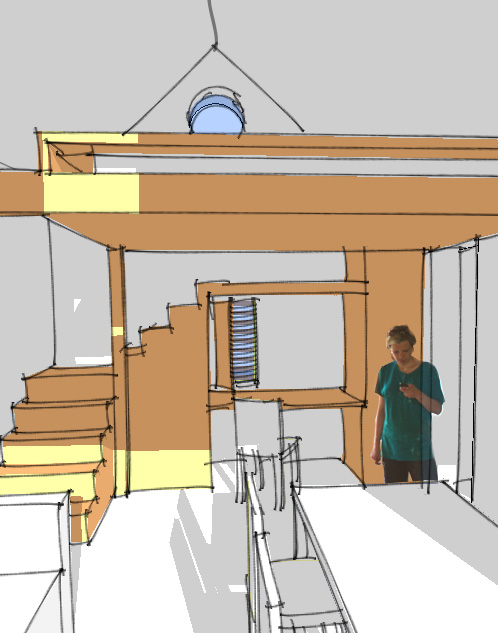 We have something of a dream team for us on this project, with an all-female building team led by Clare Davies, Price and Myers engineers and Turton doing building control. Add a client with genuine passion for environmentally friendly building and it promises be a very nice project indeed.
Update: October and the project is nearing completion. With the mezzanine installed and the walls insulated, plastered and painted it is really taking shape. Nice joinery work from Clare and this is turning into a desirable, cosy living space.