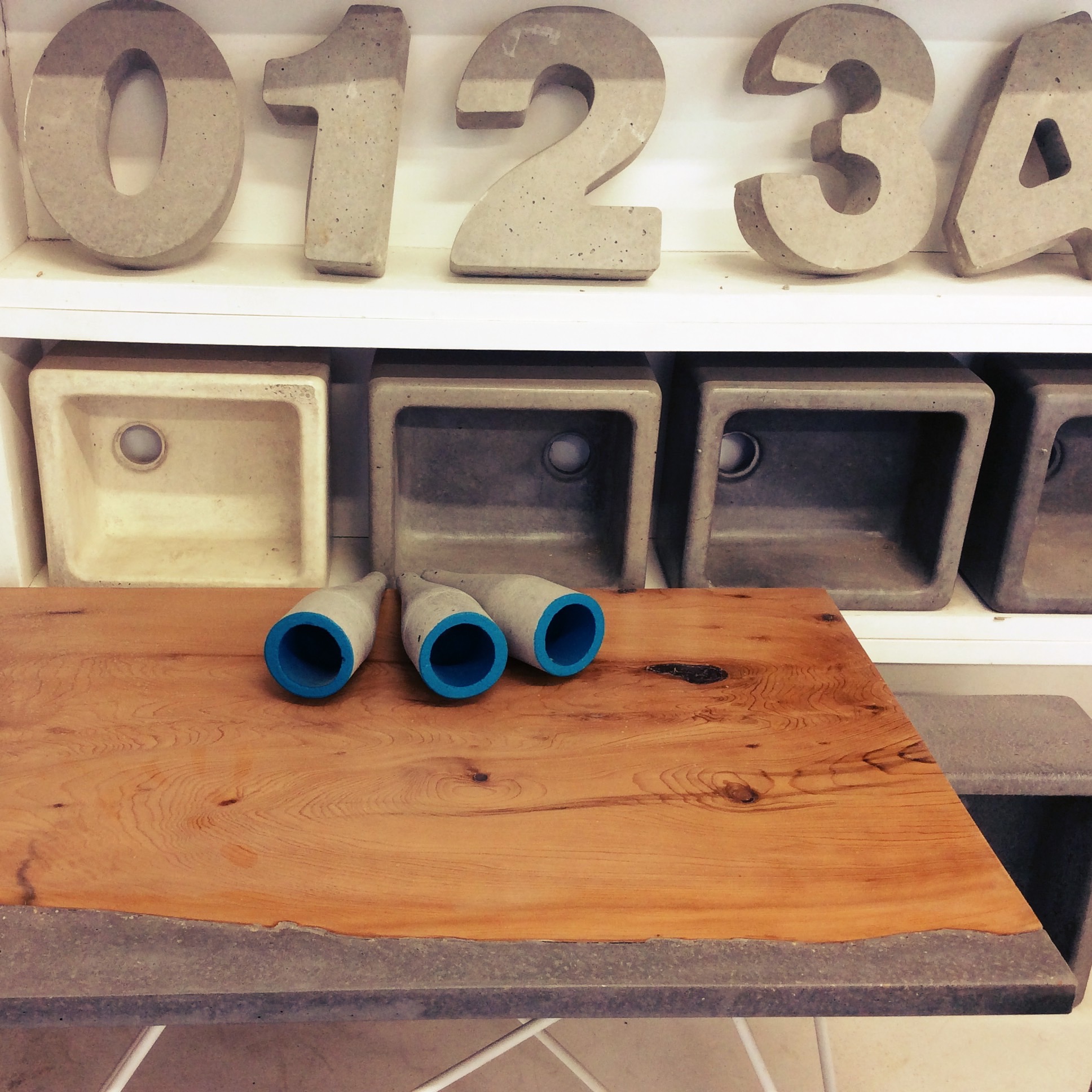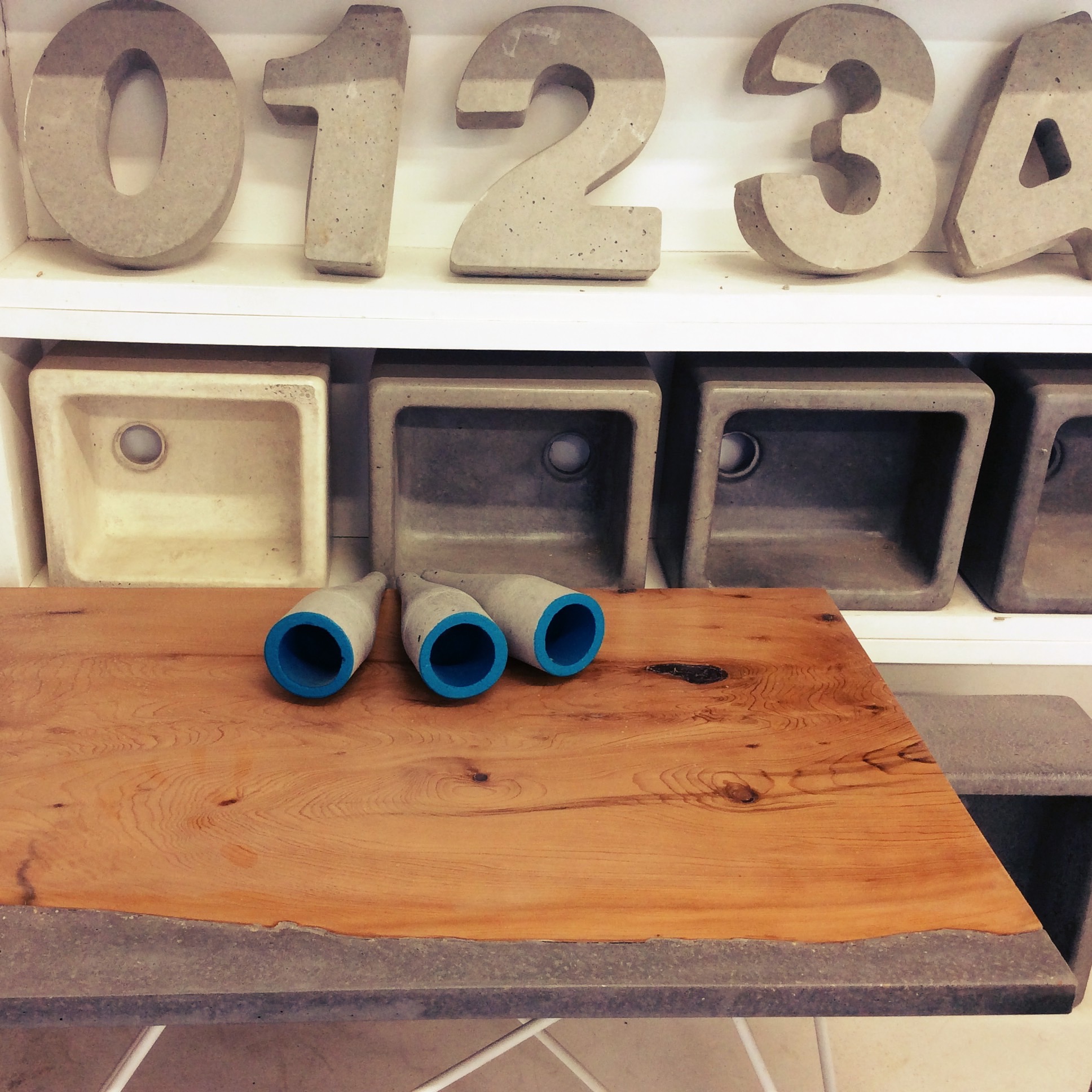 Looking at potential suppliers of concrete worktops for a fit out project recently, I contacted Warrington & Rose. Locally based and with some really interesting pieces on their website, including an intriguing experimental piece with cinnamon sticks cast in to a concrete table top.
I had a good chat with Michael Thorpe, who turned out to be an ex-student of mine from Nottingham Trent University who set the company up after graduating and a few years working in the industry.
Great to see a former student creating some quality products, taking experimental risks and branching out as an entrepreneur!